Looking for an alternative to traditional bitumen paint for a flat roof repair? Read on, to find out more…
Whether it's a flat roof on a shed, garage or other out-building, waterproofing and maintenance is key in order to make sure it stays watertight and looking tip top. If your flat roof is in need of some care and attention, bitumen paint is traditionally the go-to product. However, bitumen paint isn't without its fall backs, prone to crack, wrinkle or fade as the seasons pass by.
No one wants a cracked and leaky flat roof to deal with, especially in the rainy winter months. Fortunately, there are alternatives to bitumen paint on the market – such as Thompson's 10 Year Roof Seal. Designed to flex with the natural movement of the roof for a longer lasting repair, the 10 Year Roof Seal is proven to outperform traditional bitumen paint. The fast-acting formula is rainproof in just six hours and is also UV resistant, meaning that the colour will stay looking fresh and as good as new.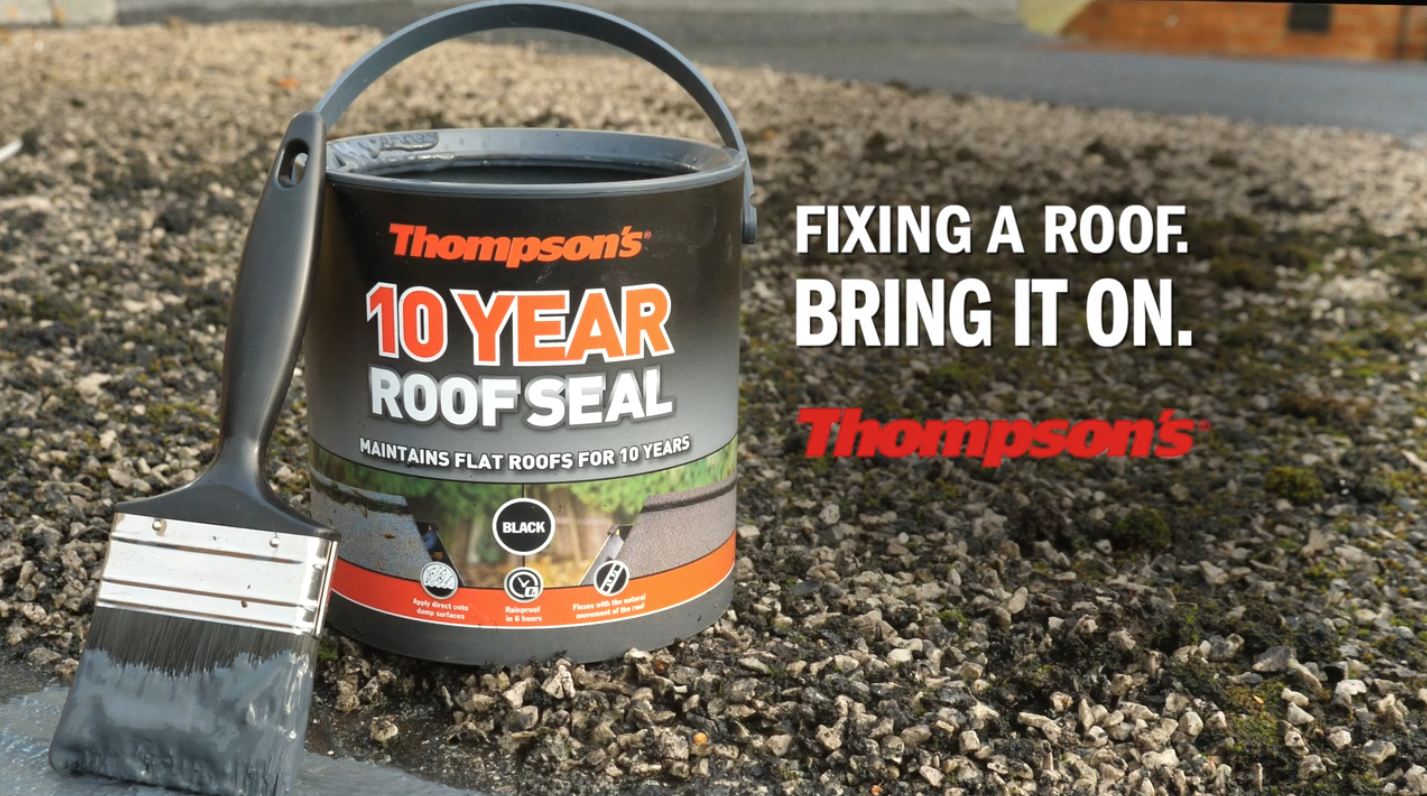 It's quick and easy to apply, so what are you waiting for?
When it comes to sealing a flat roof properly, preparation is key. First, give the surface a decent scrub with a stiff bristle brush to remove any dust or dirt. Repair any structural faults (if needed), cut open any old felt blisters and ensure any ponding water is dry before re-securing the felt with tacks. Fill any cracks and level any depressions in the roofing felt.
Next up is the application. For the best results and quicker drying times, this is a job best done on a dry day with temperatures above 10°C. Make sure to give the tin a really good stir before and during use. It can be applied using a brush, roller or soft broom, just make sure you apply it in long, smooth strokes over the area of repair. Wait six hours before putting on a second coat.
And that's it, job done!