It's nearly summertime, which means your patio will be back in action, hosting family and friends and plenty of BBQs! As such, ensuring it's clean and ready to handle any activity taking place over the warmer months is important. Here, we give you some top tips on how to get your patio summer ready.
First things first, you need to clean the patio surface! This will not only remove dirt and grime to brighten and revive your patio, but it will also prepare it for any further treatments, ensuring you get the most from it. Thompson's Advanced Patio & Block Paving Cleaner is perfect for this, as it kills any mould and algae, and provides protection against regrowth, ensuring a longer-lasting appearance.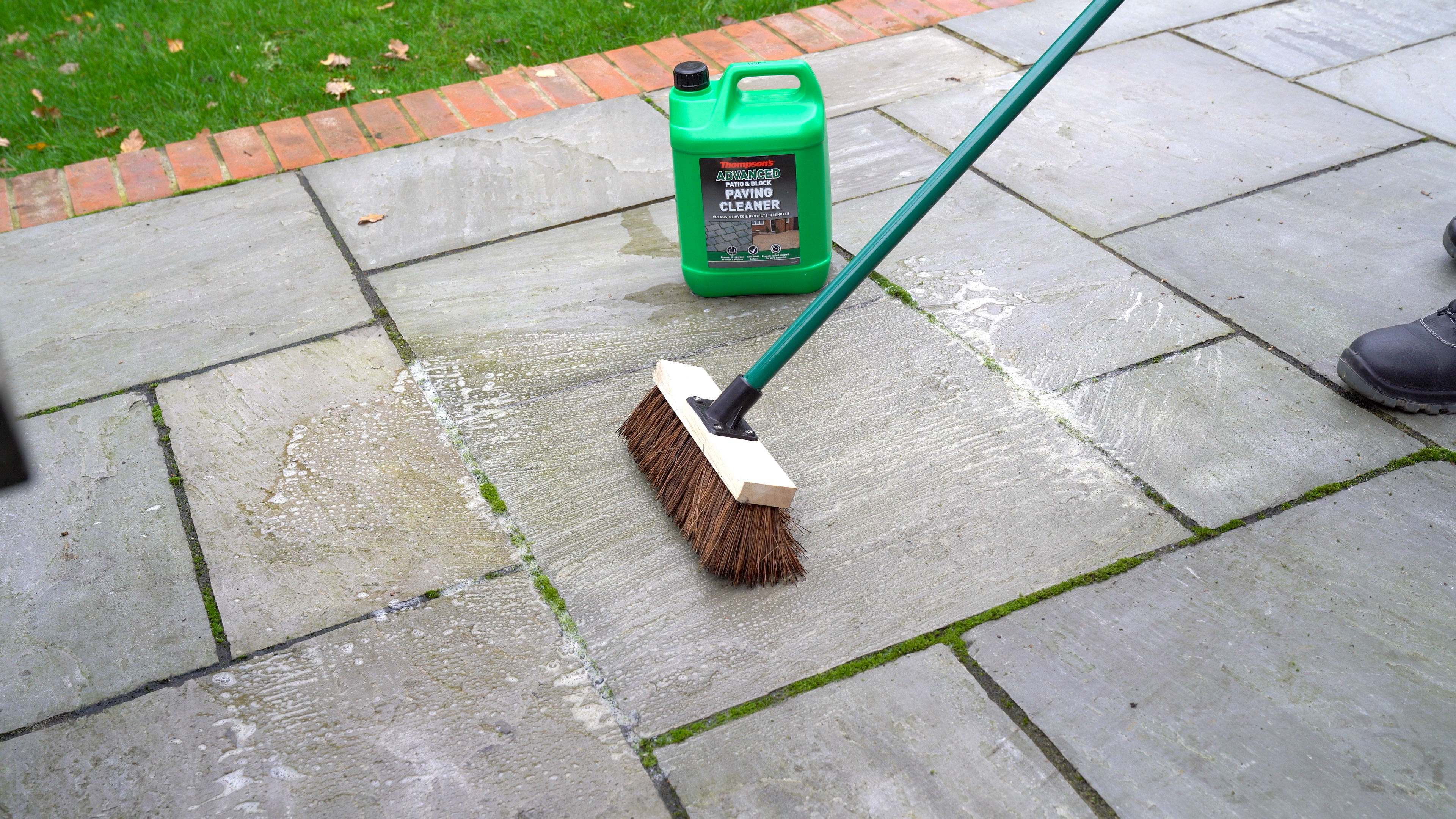 Before applying this product, you need to sweep the surface with a stiff bristle brush to ensure any loose materials are cleared off the patio. The next step is to pour the cleaner, directly from the bottle, onto the surface and brush the surface firmly with a stiff bristle brush. Then leave the surface for another 15 minutes to dry, before giving the area another good scrub. Finally, hose down the area to remove any remaining suds and leave to dry, it's as simple as that!
After you have done this, it is recommended that you seal your patio to maintain its appearance for years to come. Our Thompson's Patio & Block Paving Seal can be used for this, providing resistance to both algae growth and oil and fuel stains on all block paving and flag stones.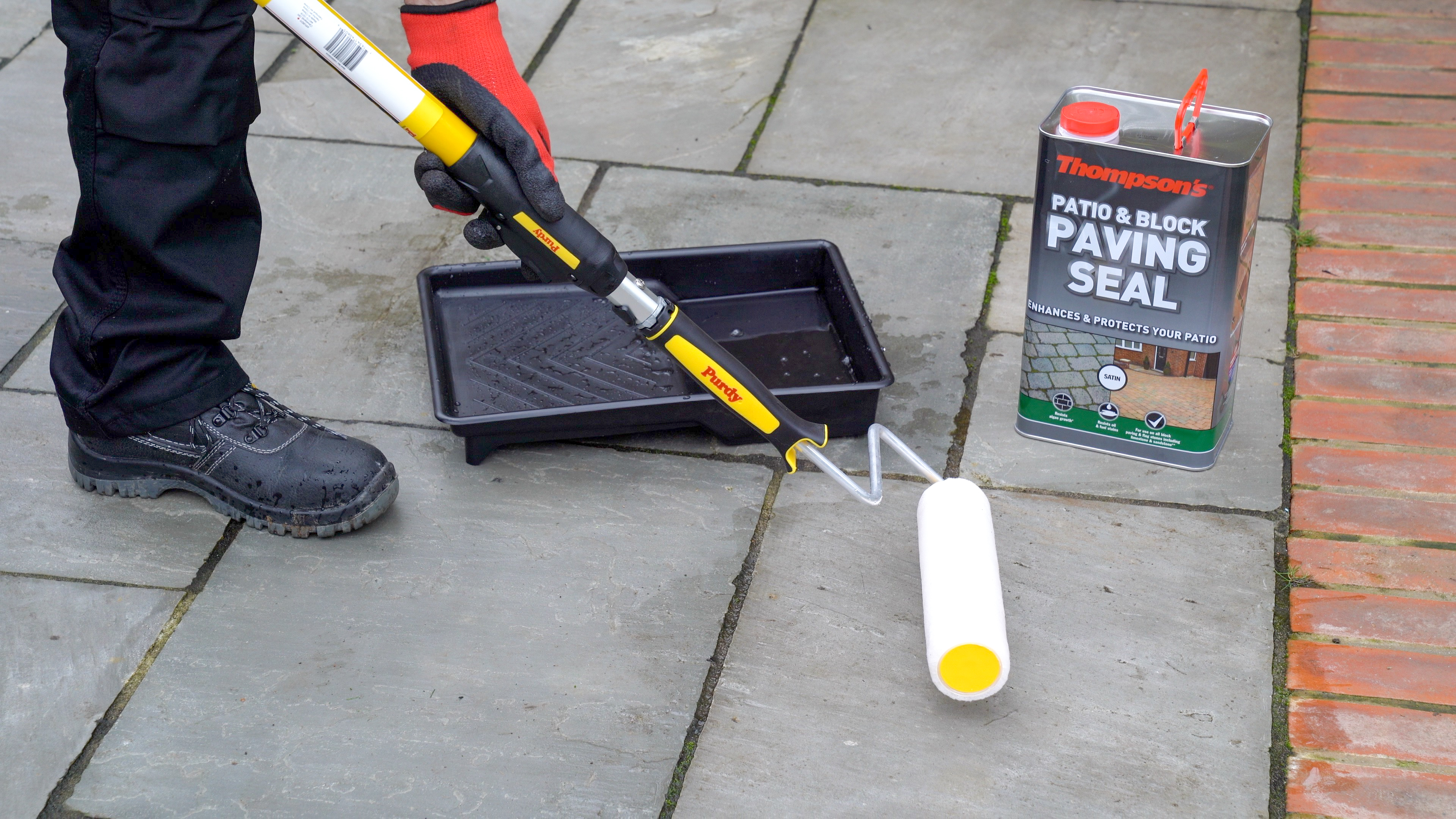 To apply this product, firstly ensure the surface you're looking to seal is dry and free of any cleaners, then give the tin of paving seal a good shake. Pour the tin into a roller tray and using a long pile roller apply to the surface you want to seal in long, smooth strokes. If applying to textured block paving, ensure any puddles are spread into dry areas for full coverage. Leave this coat to dry, as you will need a minimum of two coats, with four hours left between the application of each coat. Once you have applied every coat, your surface is sealed and ready for use.
After you have done this, your patio is summer ready! By cleaning then sealing the patio, it will not only look better, but it will stay that way for many summers to come.