To keep areas such as driveways and patios looking their best, they need to be protected. Here we offer some handy advice to help prevent water ingress and damage.
Without the right protection, water can seep into the paving substrate and soften it, causing the surface to become uneven over time. Sealing the surface with a product such as Thompson's One Coat Patio and Block Paving Seal will not only stop water ingress but also prevent staining from dirt, grease and oil, and resist the growth of moss and algae. It can be used on block paving, flag stones, sandstone, limestone and granite.
So, how do you apply this seal?
The first step is to give the surface a thorough clean to remove any dirt and contaminants. Loose debris, dust, moss and cement can be removed with a stiff wire brush or jet washer. Next, Thompson's Advanced Patio and Block Paving Cleaner should be used to remove any remaining dirt and kill mould and algae. Simply pour the cleaner onto the surface and give it a good scrub with a stiff brush, leave for 15 minutes before washing the product off and leaving the surface to dry.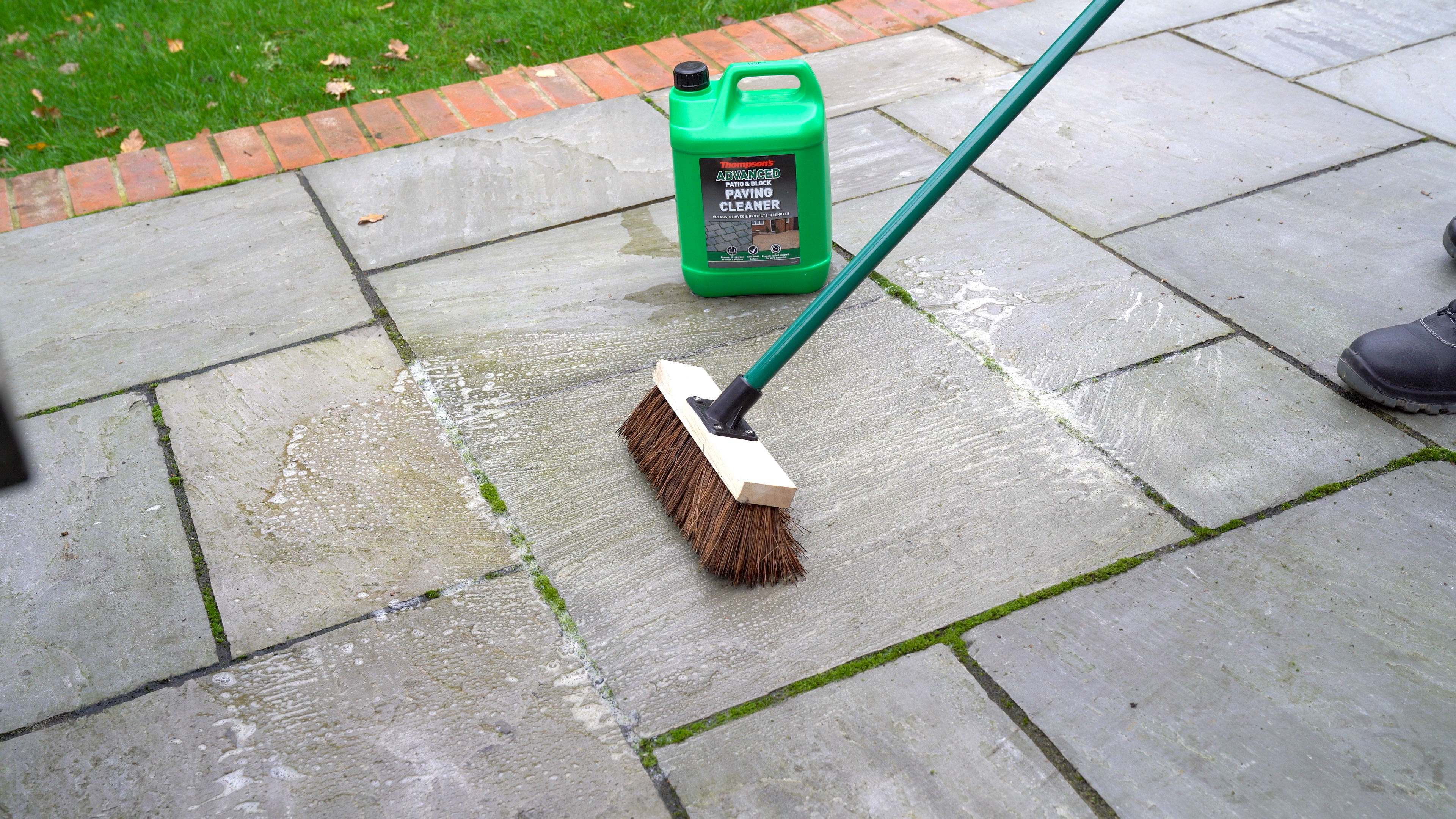 Once the surface is completely dry, Thompson's One Coat Patio and Block Paving Seal can be applied using a brush or long pile roller. For best results, we recommend using a brush as this will make achieving full coverage easier and help create a thicker, tougher layer of protection. However, where speed is of the essence, using a roller may allow a faster application.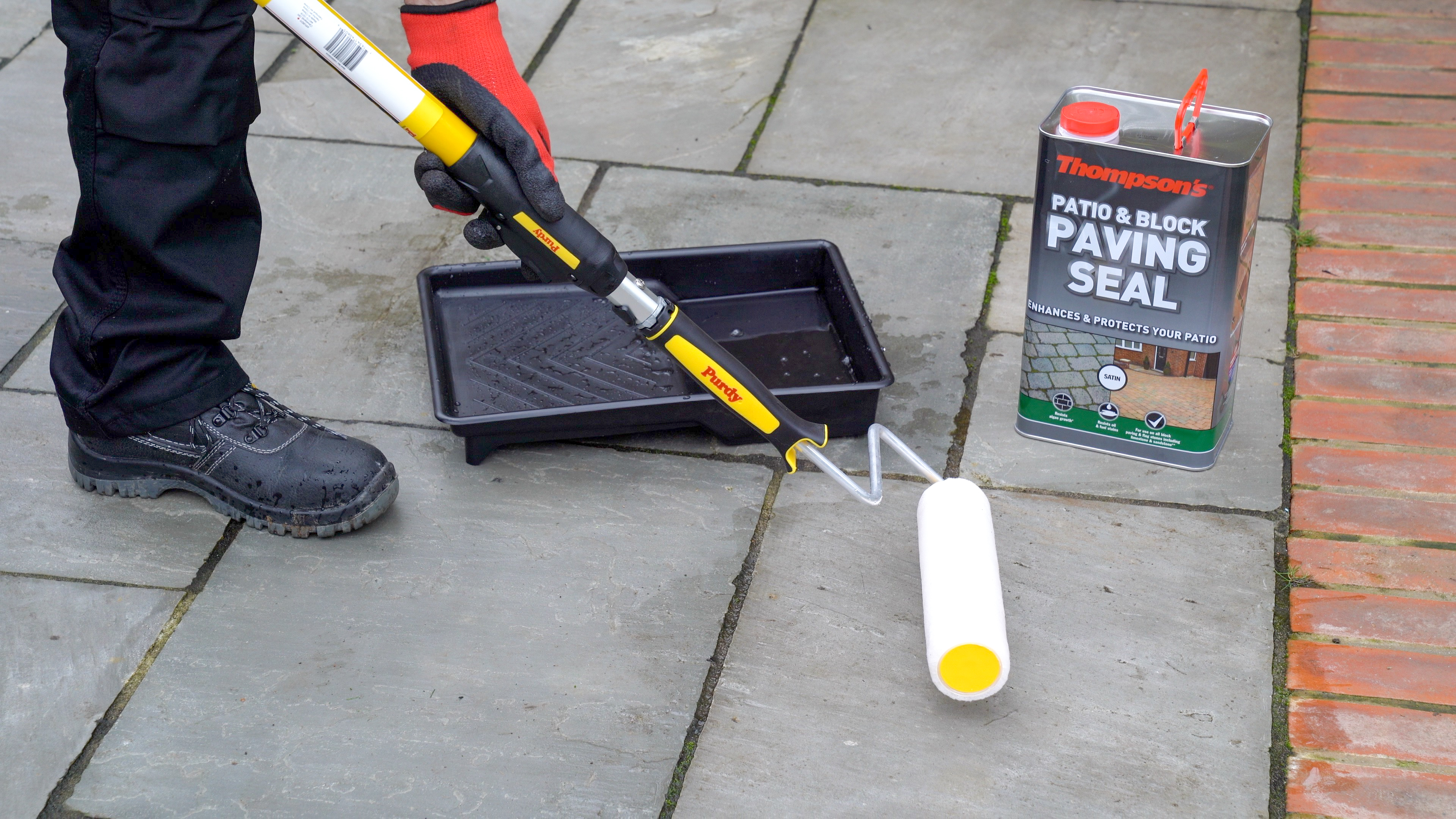 That's it – one coat is all you need, unless the paving surface is very rough, in which case a second coat is recommended. Thompson's One Coat Patio and Block Paving Seal will be touch dry within just one hour and can be walked on after only four. Although it is important to avoid heavy foot traffic or parking vehicles on the surface for a further 24 hours, to ensure it is fully cured.
Using a quality product like Thompson's One Coat Patio and Block Paving Seal is a simple but effective way to keep patios, paving and driveways looking great year after year.